F1 Mini Goldendoodles born on June 28th
1 male and 1 female still available

Puppies can go to their FURever homes on August 23rd

Puppies are $2000.

*We are located in Central Indiana, just north of Indianapolis.​

*Our golden doodles are not for breeding, and we require a signed spay/neuter contract from all buyers.
If you would like to reserve a puppy, fill out an application under "Application Process" and email it to jasoccertraining@live.com.
Puppies are 3 weeks old

(July 19th)
Eyes are starting to open and puppies are able to stand on all fours.  They are starting to play and bark as well!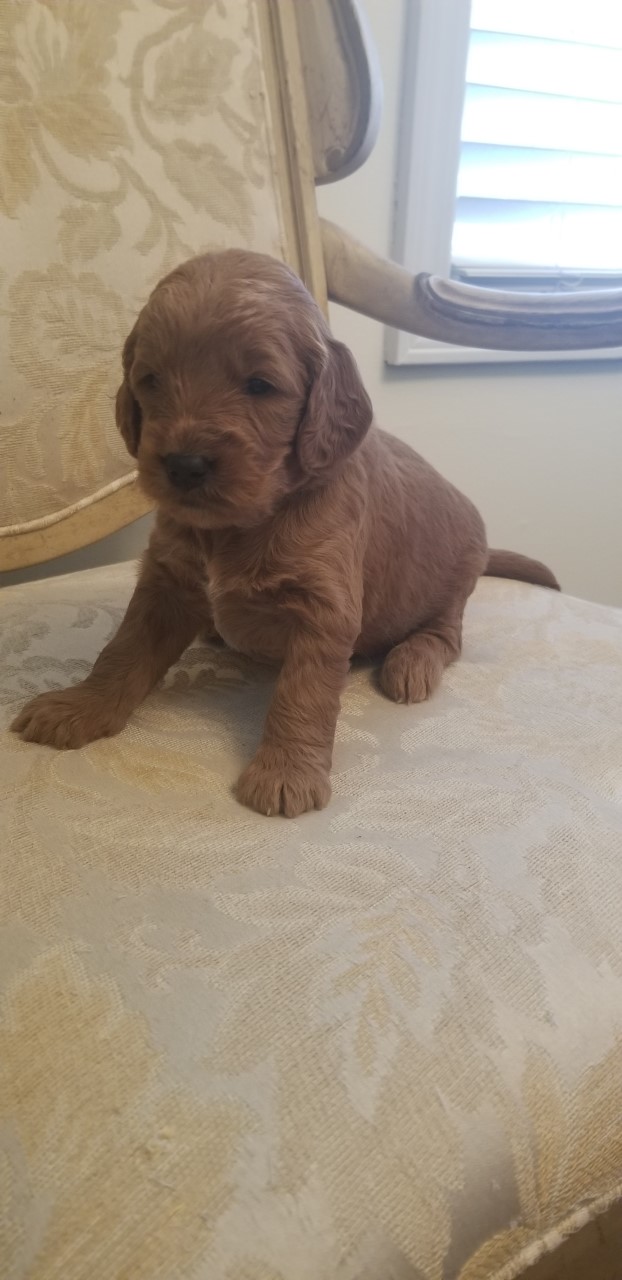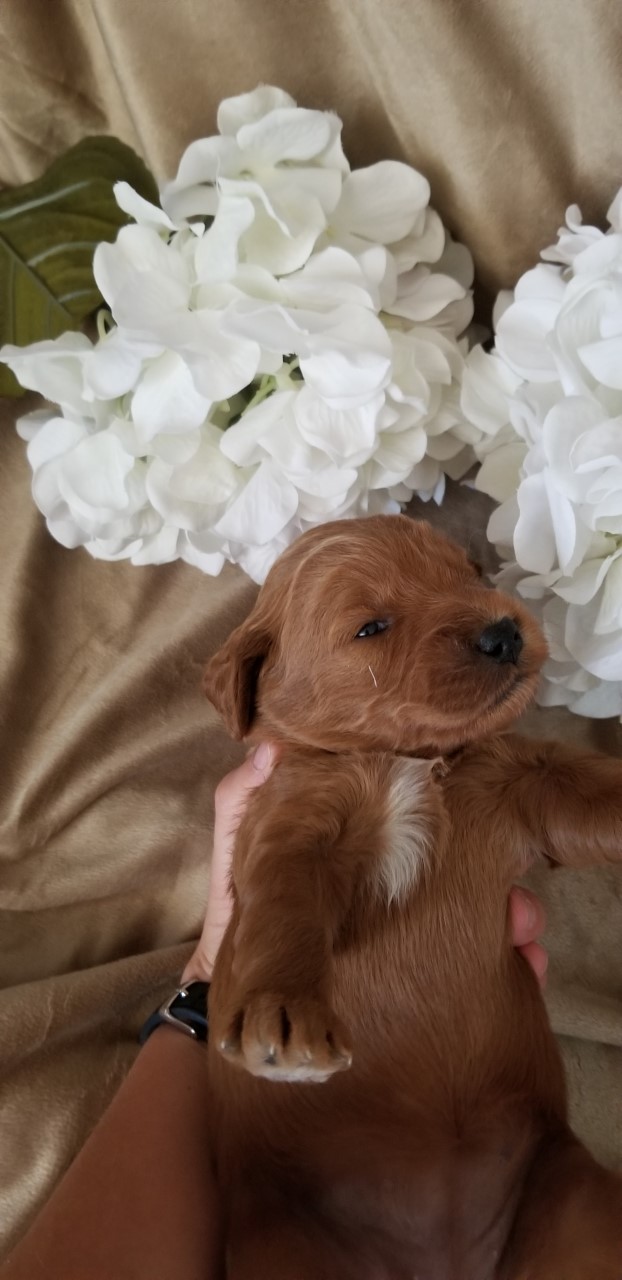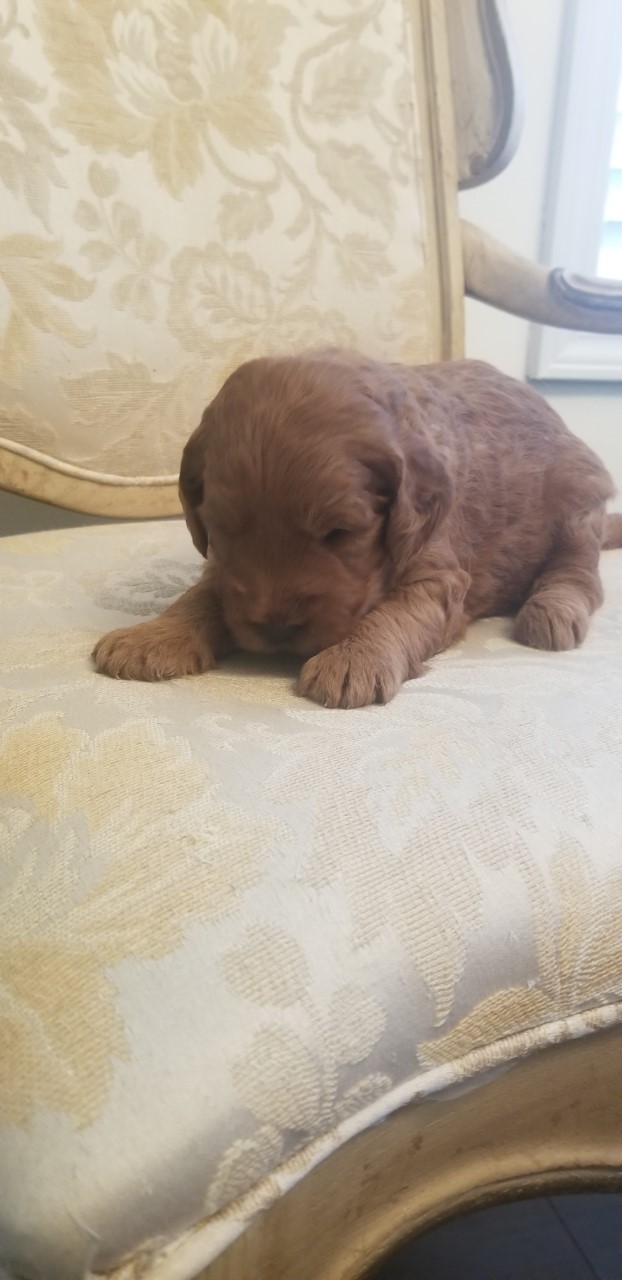 SKYE

​purple and blue collar
Female, has blonde/tan waves on her neck

and white chest; she is one of the smallest puppies
RUBBLE

​no collar

Male, bottom of paws are white; starting to get very curly with some blonde/tan mixed in with his red coat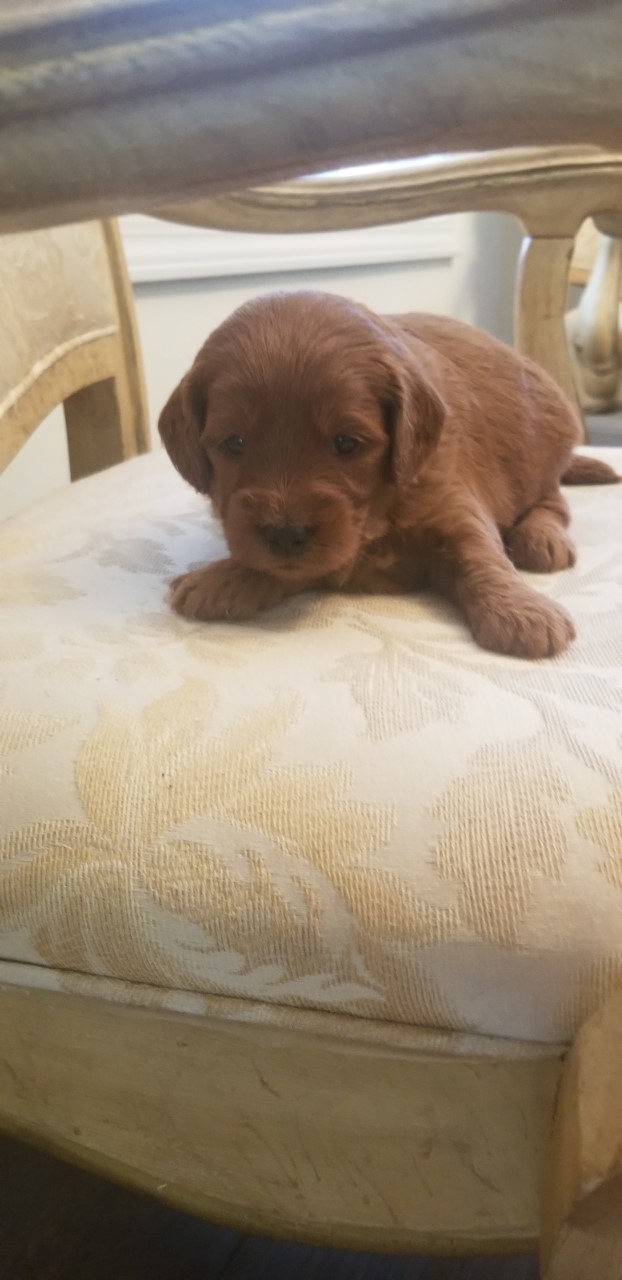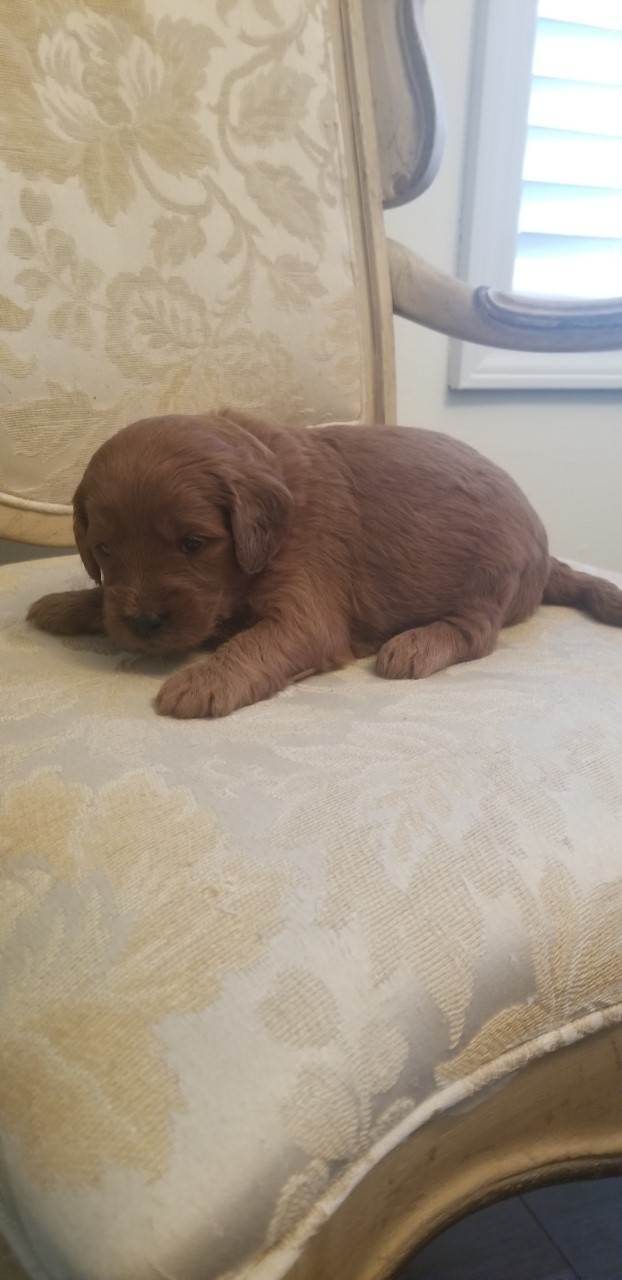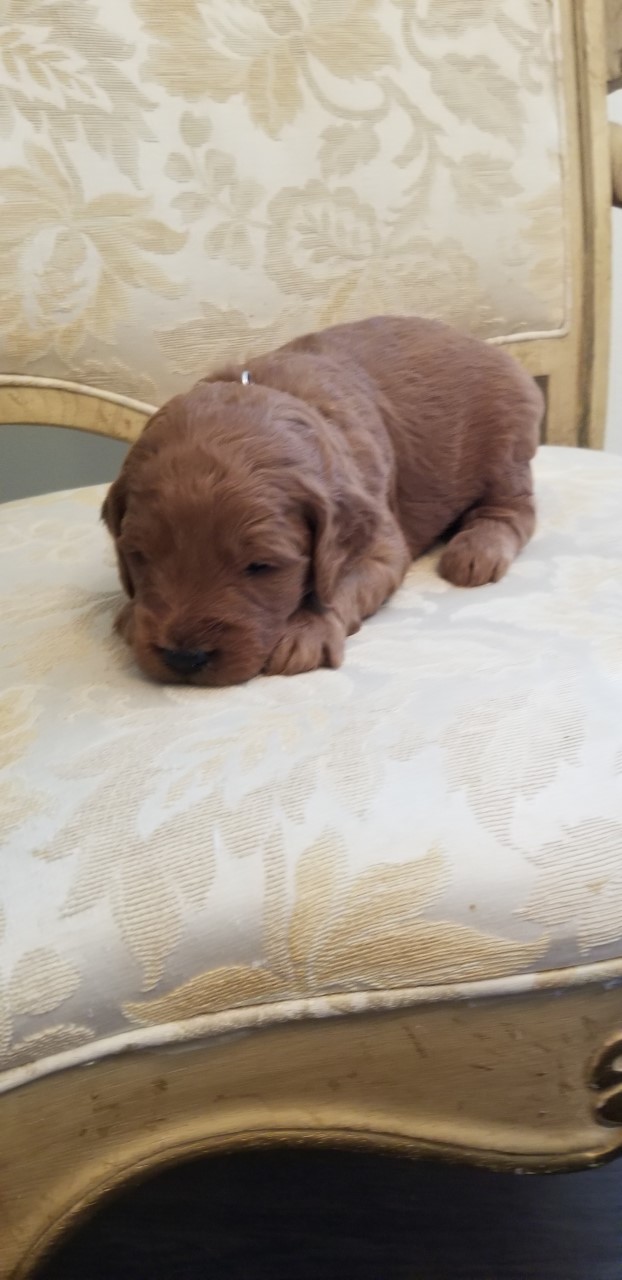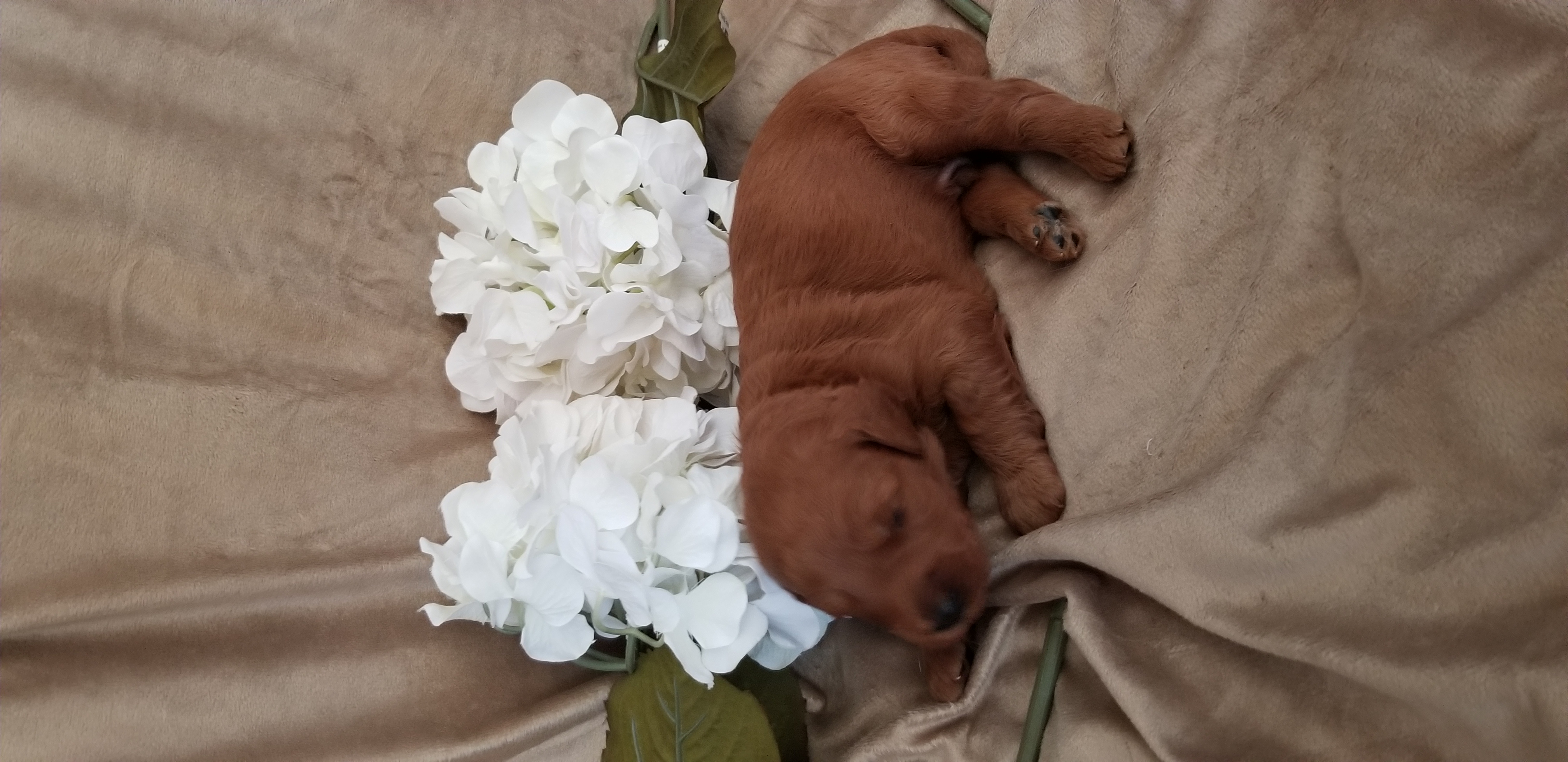 ​CHASE

blue, sparkly collar 

Male, currently appears smaller than

the other males; he is probably the smallest of the male puppies
ZUMA
red and white collar

Male, no distinguishable markings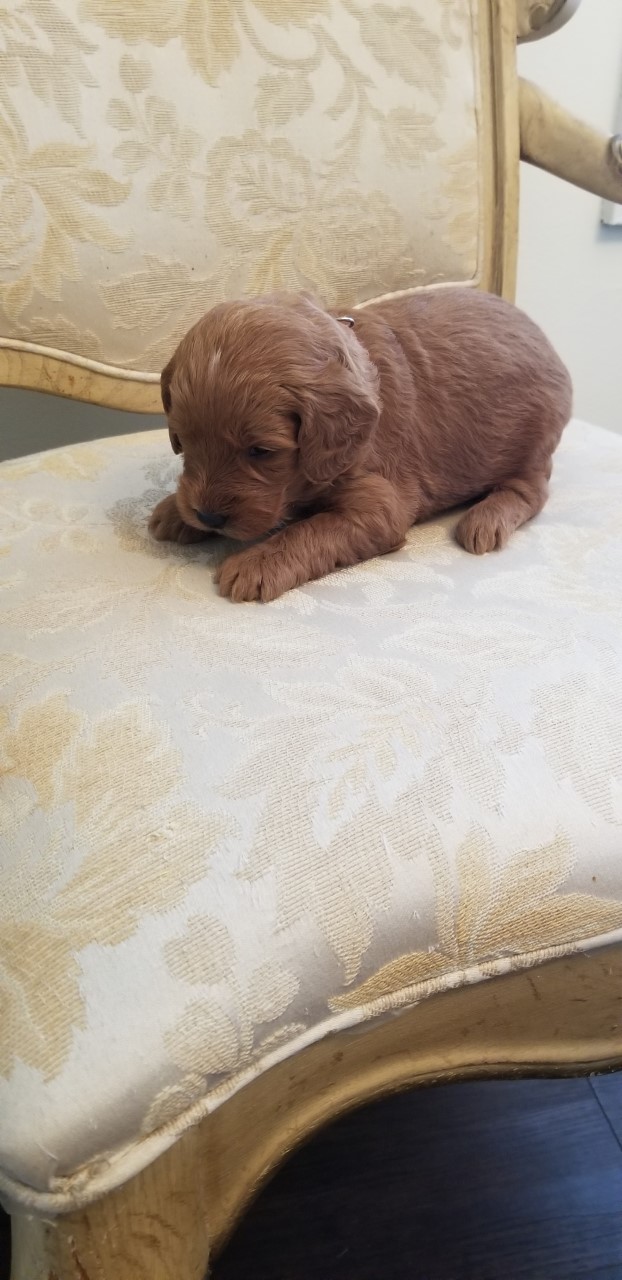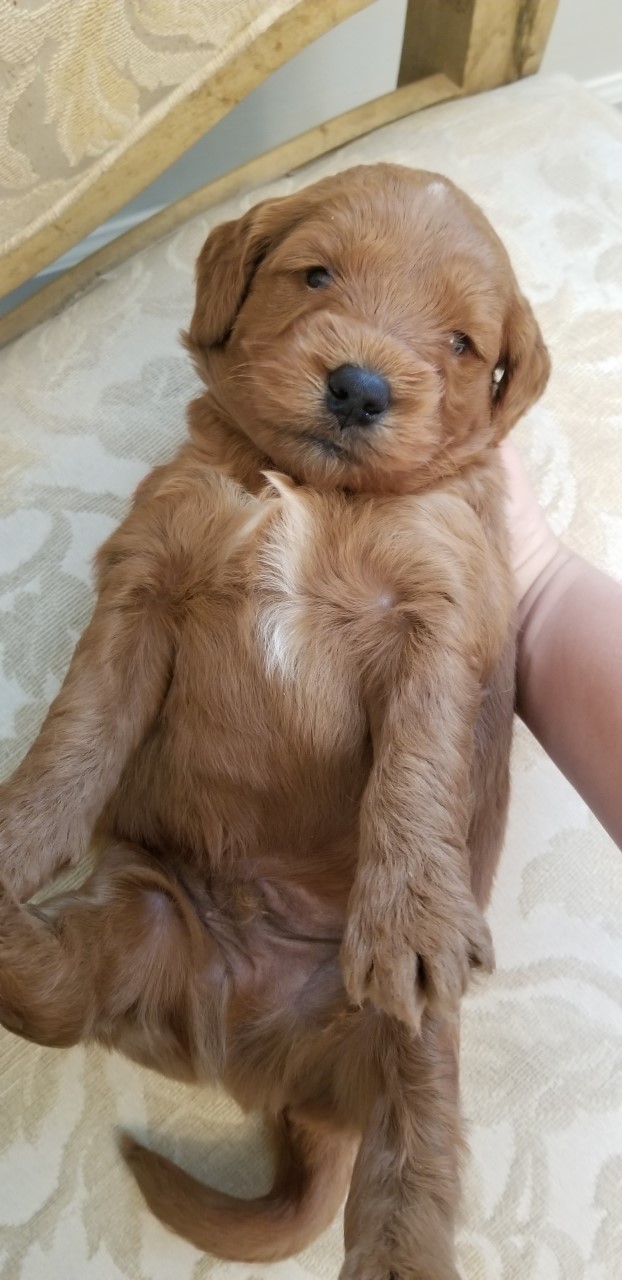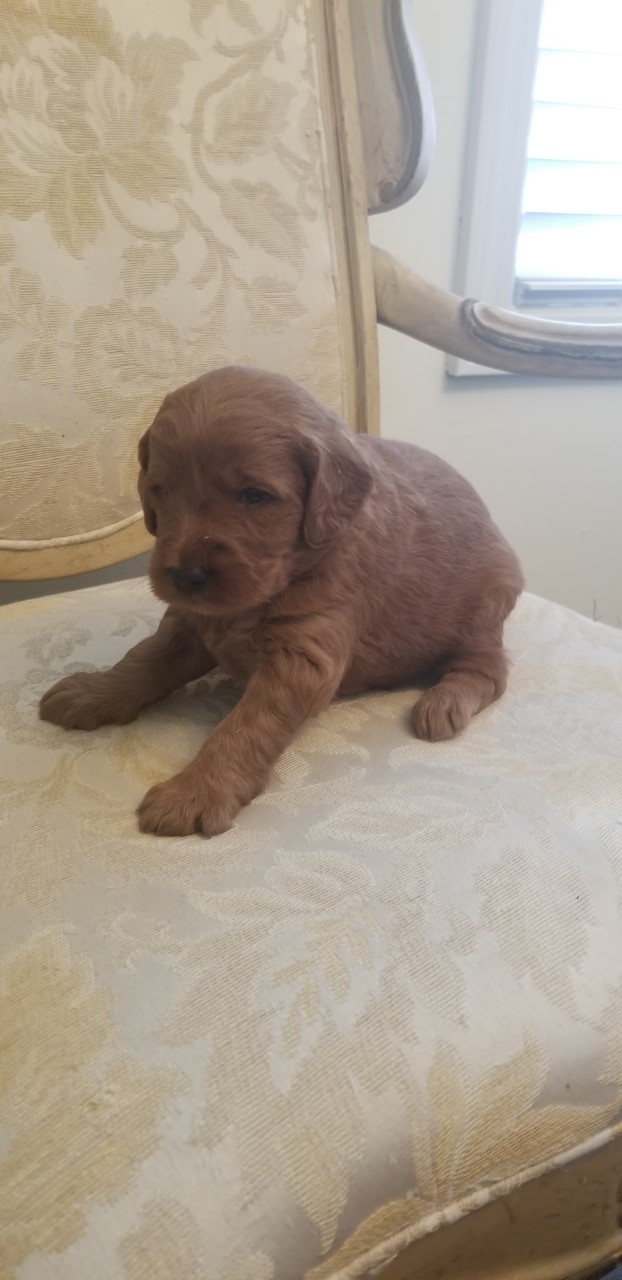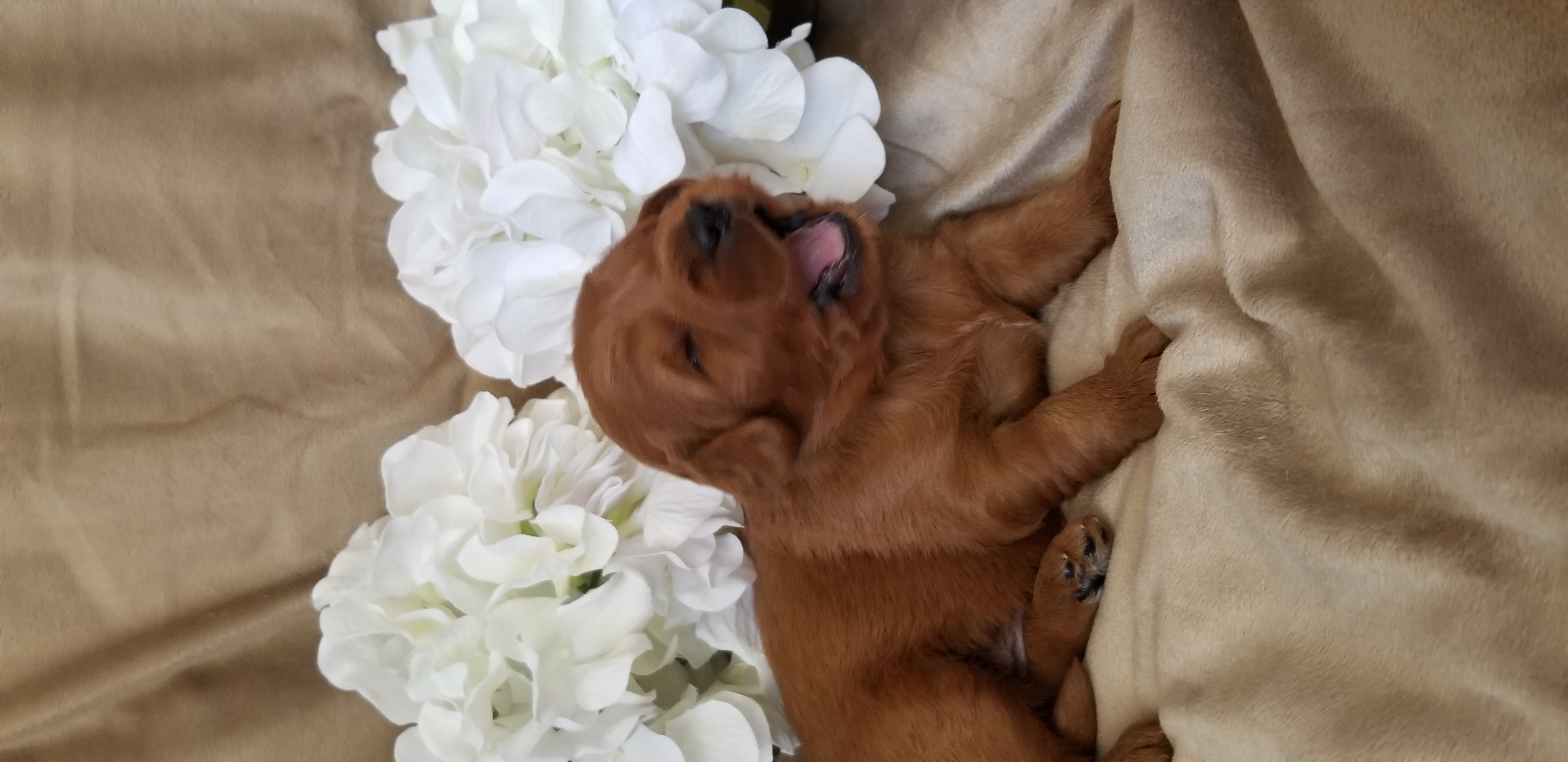 ROCKY
​green collar with polka dots

Male, small white spot on chest

EVEREST
​red and white collar

Male, white chest with small white spot

on forehead